1) TEA SUBMARINE (can you tell how excited I am about this?) I don't drink tea on a regular basis but if I had this (along with a clear mug) I would be drinking it everyday. How fun :)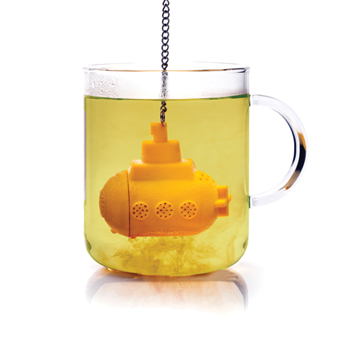 2) I love screened prints like this. I'm also a sucker for any sort of map.
3) yellow converse!! When my purple ones wear out, yellow ones are going to be next!
4) This J.Crew tank....which I must confess that I did buy even though I wasn't going to buy any clothes for the entire year....it only came to $26 after my discount. I'll donate 2 shirts that I don't wear to balance it out.
5) Marc by Marc Jacobs bag. I was SO close to getting this when I was in NYC last November but I got talked out of it. It would have been quite the souvenir from the trip.